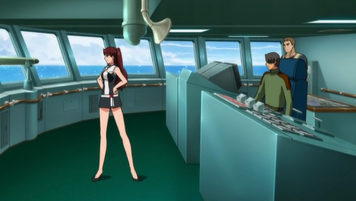 The captain of the cruiser "Regina Eri", the cruiser that the cast is on. He is to ensure that Eri returns safely. An excellent sniper with the M21 rifle.
Voiced by: Takaya Kuroda (Japanese), David Vincent (English)
Background
Edit
There is no explicit background of him, but it is assumed that he is one of Eri's bodyguards.